Heyyyyyy dudes! Happy Friday one and all! We survived the week, yeah?!
I'm especially excited for this weekend, because we have nothing planned. Zilch. Those are my favorite of weekends, because I feel like I get to truly unwind and spend time with my family. I used to be such a people person… WHAT HAS HAPPENED TO ME?!
Anywho! I have another fun-slash-simple project today… Contain your excitement!
Ever since we shared the tutorial for our Leather Tufted Ottoman, we've had people asking where we got the white/aqua tray.
Well if you look closely, you might recognize the tiles on the base of the tray from the backsplash in our 'Laundry Suite'. Do ya see it? DO YA?
So by now you're probably getting the feeling that we DIY'ed this little guy… and you'd be correct. But the beauty of this is that you can use SO MANY DIFFERENT THINGS if you don't just happen to have gorgeous geometric glass tiles lying around. (this is the tile we used, but we also found this similar tile… and there are just tons of gorgeous iridescent tile here)
Think broken china mosaics or broken mirror (we're not superstitious around here)… or you could use pennies, cut up credit cards, colorful beads, buttons, bottle caps… just whatever ok?
So let's do this. I found this tray at a yard sale for $2. I was a little annoyed because I felt like $2 bucks was a little high. Don't you think this should be about 25 cents?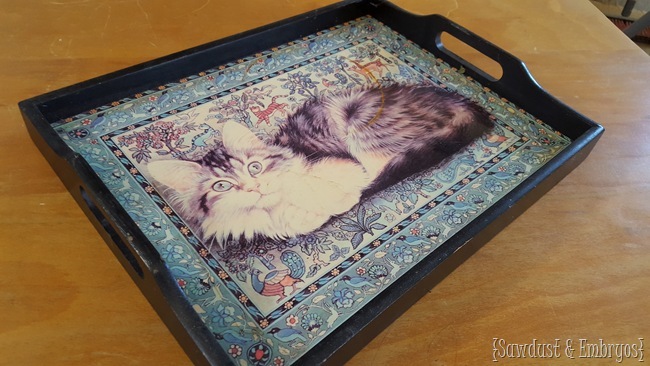 But it was just the right size for what I needed, so I just went for it. I didn't even try to bargain.
I like cats and all, but the intense stare of this particular kitty cat made me a leeetle bit uncomfortable. So I wasted no time painting the whole thing WHITE.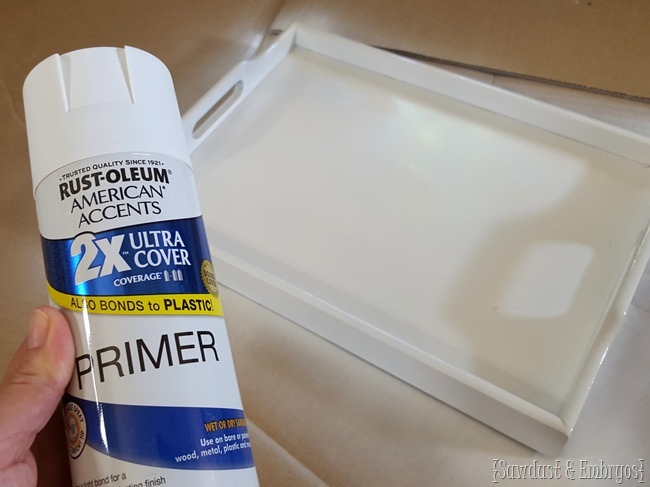 Much better I declare!
After my paint was good and dry, I started laying out my tiles one at a time. If you're using something that's fairly light, you'll want to glue them down so they don't float when you pour on the epoxy.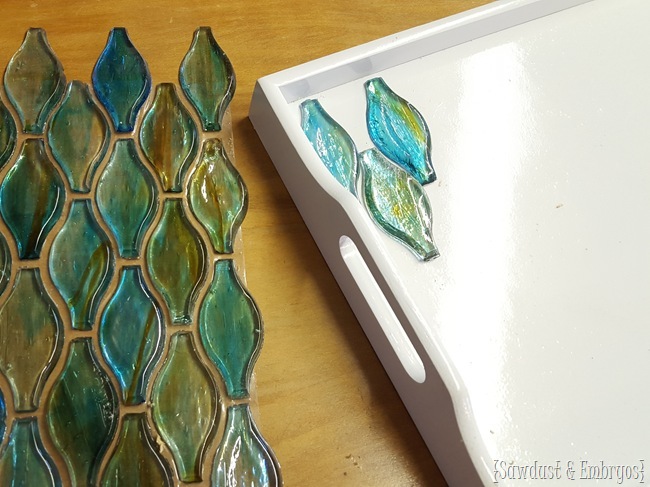 I was lucky enough to have some 'half tiles' for the top and bottom edge that were leftover from our backsplash installation when we had a wet saw, but I still ended up having to break some tiles with a hammer for those outside edges.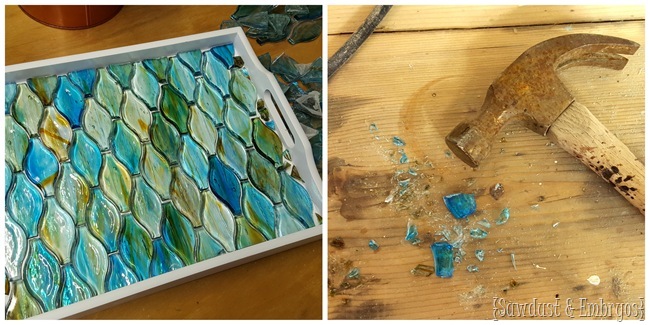 If you're breaking tiles, glass, mirror, or china of any kind, BE SURE to put a cloth on top so little shards don't come flying up and hit you in the facial region.
Now for the fun part! EPOXY baby! A lot of people are intimidated by the idea of using epoxy, but I'm here today to set your mind at ease. Just mix the two parts, and pour on. THAT IS ALL. (here is the stuff we use)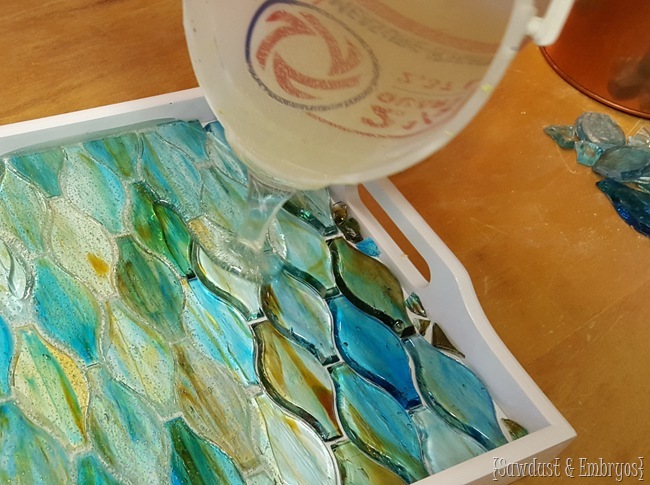 Once you've poured enough epoxy to completely immerse your tiles (or whatever you're using), you'll notice that there are tons of bubbles. This means it's time to embrace your pyromaniac side and pull out your blow torch.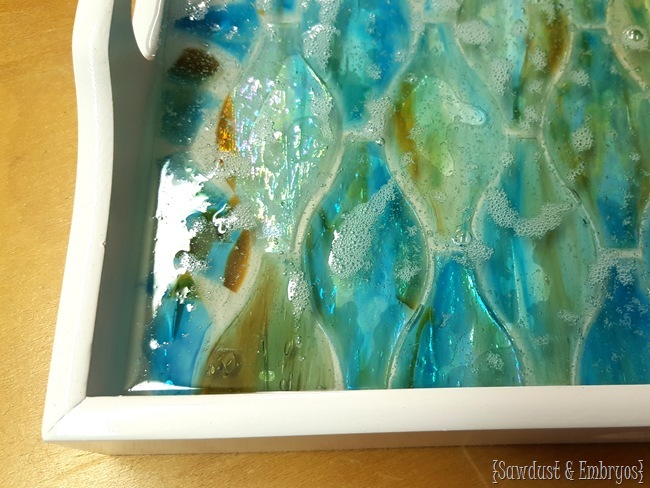 Now I've heard that a blow dryer (for your hair) would work for this too, but I've never tried it and can't vouch for it's effectiveness. But I can say… if you want your husband to 'get involved' in your projects, tell him you need him to MAN THE BLOW TORCH.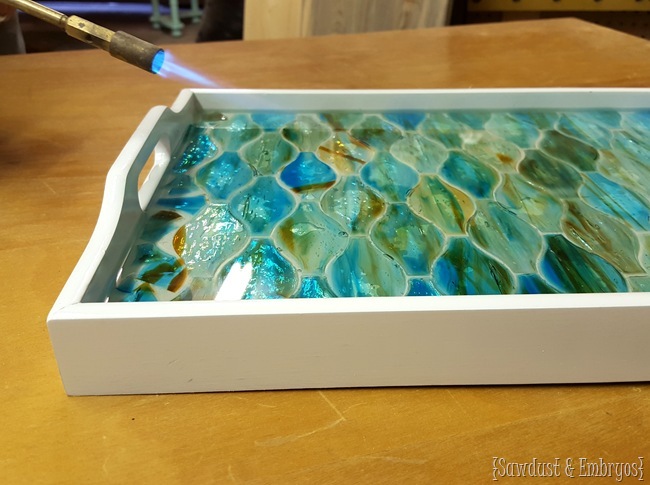 I would venture to say that… to your husband… using a blow torch would fall under the same 'fun category' as:
Shooting off rockets
Playing with fireworks
Target shooting
Eating a steak
Flying a model airplane
Riding a motorcycle

Having sex
… (changed my mind about that last one)
OK let's get back on track here. So the blow torch will make the bubbles disappear like magic. But once you've got them all, you'll still want to check back in a half hour or so to see if any new bubbles have emerged. And then another half hour after that.
I'm not sure about exactly how many hours before it's officially dry. But we poured our epoxy in the evening, and by morning it was a smooth candy coat. So awesome!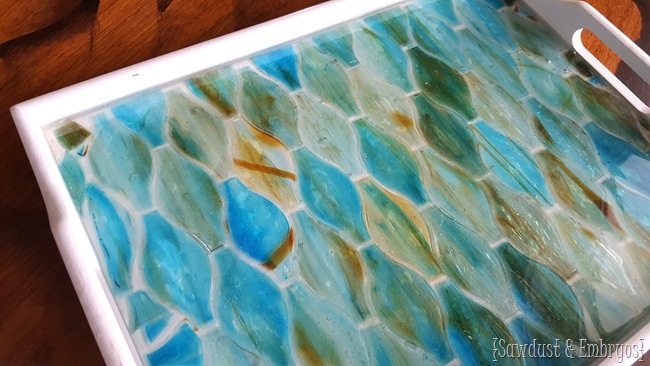 I love that this tray adds a little burst of color to my otherwise fairly neutral living room, AND it's functional in that we can keep our remotes and a cup of coffee there. Because deeply tufted leather ottomans are not recommended for being an appropriate place to set a hot cup of joe otherwise.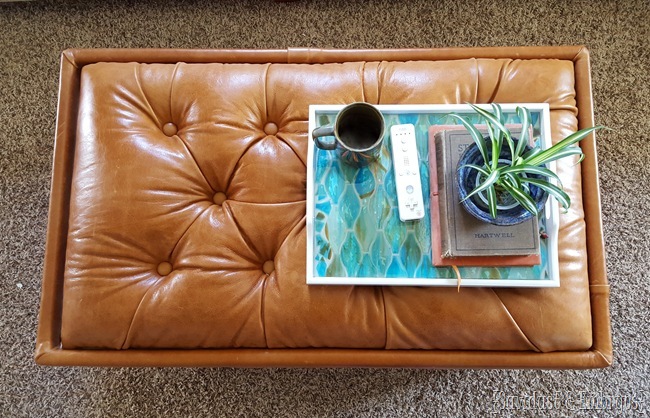 Have you made a mosaic before? If so what was your 'tesserae' of choice? I think my personal fave was when we used broken colored mason jars to make a mosaic backsplash in our upstairs bathroom. It was a ton of work, but SO WORTH IT!
Hope you guys have an inspired weekend! Go forth and be creative!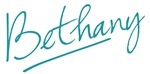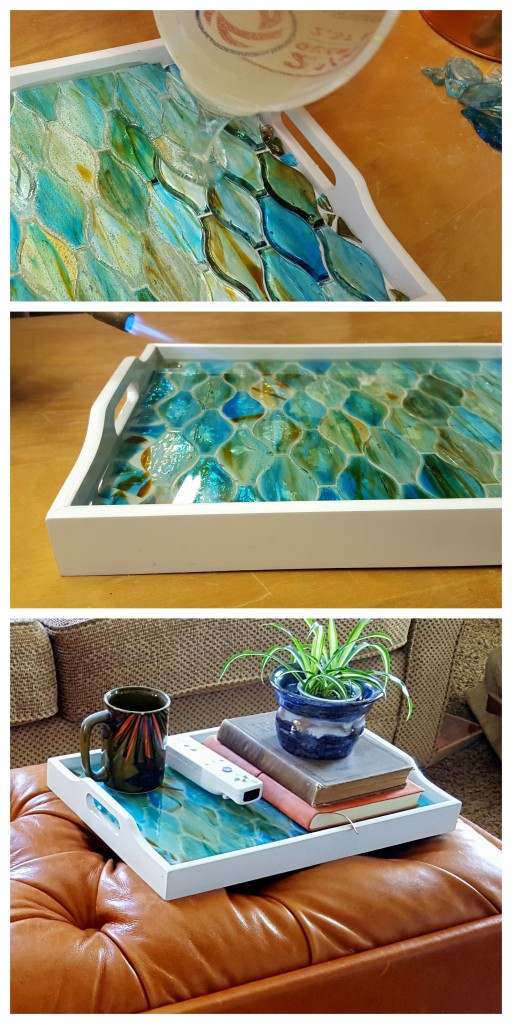 *this post contains affiliate links