A few weeks ago, we posted a tutorial on painting a remnant of linoleum to look like an area rug for our dining room. We couldn't believe how popular this post was! It has been SO ideal for us because having an actual area rug under our dining table is impractical with two toddlers… but I love how a rug really grounds the room.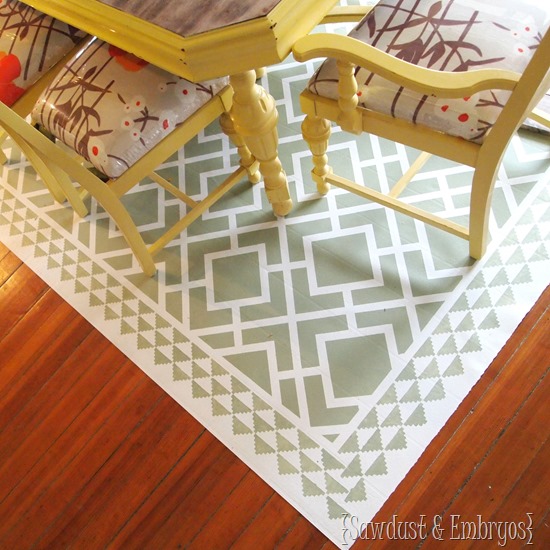 I thought since it's been almost a month, I should do an update on how it's holding up for us!
I sweep at least once a day to get the bulk of the crumbs and chunks. And about once a week I drag the whole table off and mop it down real good to get the smooshed playdoh, lasagna, and dried blobs of yogurt. I've been known to get to scrubbing pretty hard in certain areas, and the paint has yet to chip or wear. The dragging of the table doesn't even scratch or mark the painted linoleum at all. It's so super durable, I'm telling you.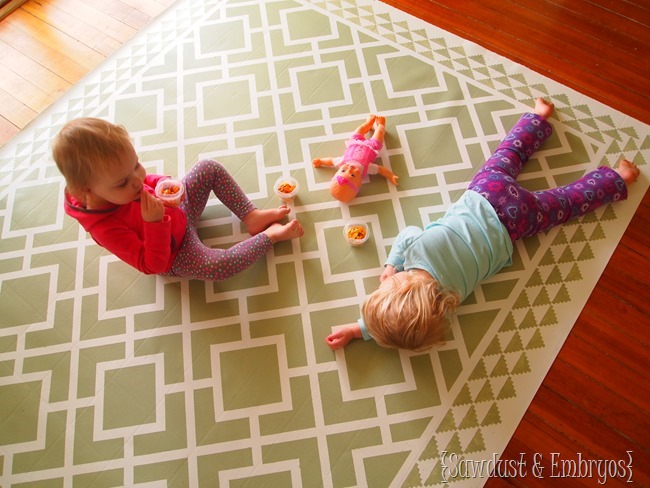 The one complaint that I do have is that, over time, the two long edges have started to curl up. And this is a tripping hazard as you can imagine. Not to mention it just looks kinda janky.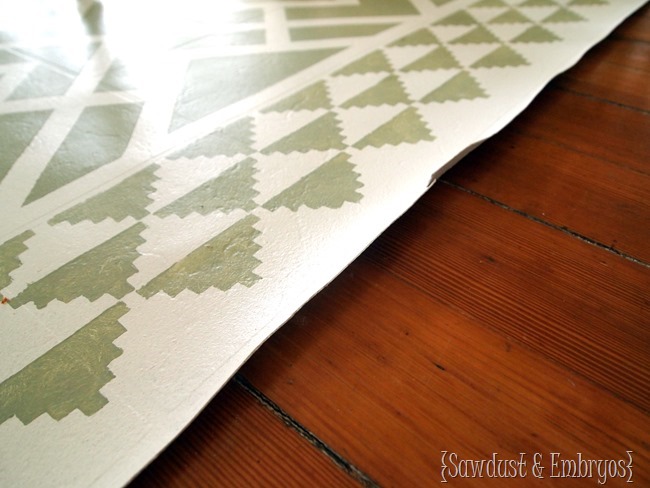 It turns out there is actually a 'double-sided tape' product that's meant specifically to keep rugs in place… and it's effective on any surface! We rolled back the edge of one side and applied the tape all the way down along the edge. Then pressed down into place!
It was that easy. And it made a world of difference… and it's 'repositionable' so we aren't locked into this placement for all of eternity.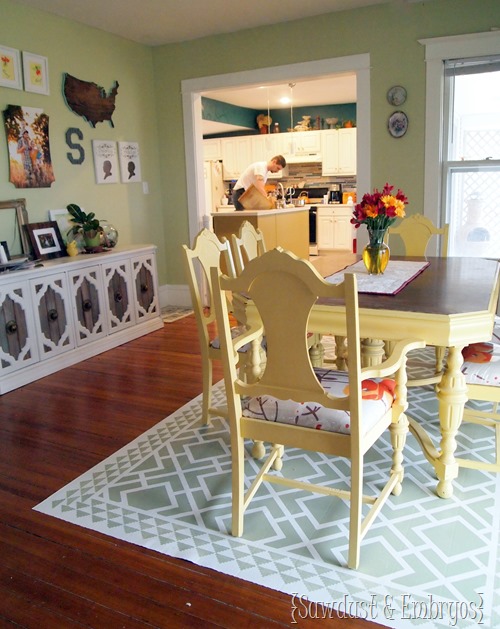 Honestly, I didn't have high hopes for this 'painted linoleum' business, but I have been SO PLEASANTLY SURPRISED. It has fixed so many problems with regards to mealtime.
What's that? Your peanut butter toast just fell face-down on the rug? Meh. It ain't no thang.