It's true, we named the vanity Eloise. And this girl is finally finished. Enjoy the progress photos!
This is the actual picture on the craigslist posting where we found the vanity. A little rough, yes… but with obvious potential.
Then we sanded her down real good.
And slapped on a coat of primer.
After removing the mirrors for ease of painting, we found an old picture of a couple and a piece of mail dated 1974!! They had fallen down behind the mirror decades ago! I love little glimpses of the past. I want to know the full story of this cute couple!! JACKPOT if you ask me!
We added our own stamp of history. That way, 50 years down the road, when someone is stripping off the paint and cursing the person who would PAINT such a lovely piece, they can know us by name.
We gave her a fresh coat of Krylon's 'Blue Ocean Breeze,' and my favorite part comes next… glazing! Full GLAZING tutorial HERE! And you can purchase the technique glaze here.
What do you think? An improvement? Yes? There are TONS of pictures below… mostly because Eloise just has so many great details! I didn't want to miss any! Enjoy…
I love it so much! Be sure to check out our other Furniture Transformations and Refinishing Techniques!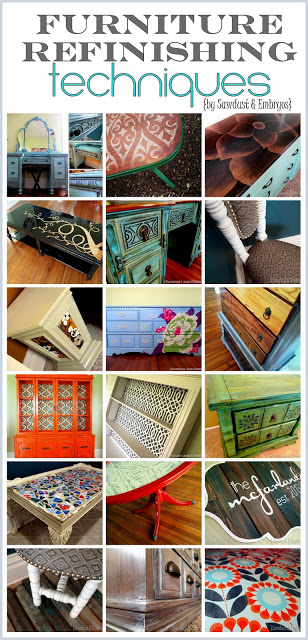 *this post contains affiliate links