You may or may not remember this vanity transformation that we did a few months back. It wasn't necessarily meant to have distressed furniture painting techniques. I had tried out 'white glaze', and it just looked MEH.
Chances are you DON'T remember it… because it wasn't very memorable. It wasn't one of our favorites. Not by a long stretch. You see, we wanted to try the white glazing technique, which is all well and good. And we liked that aspect of the finished product. But the base color, while beautifully creamy and… neutral (this color) was a little TOO neutral, and well… MEH. Some things can only be described as MEH. And that's likely why you don't remember this vanity. Let's look at it together and collectively YAWN:
*this post contains affiliate links
Well, so our client Marcy (whose dining set we're currently finishing up), had asked us awhile back if she could buy this vanity… only add a little LIFE to it. I think her exact words were 'it's a little too tired" and I couldn't agree more. She wanted us to use this photo as inspiration and distressed furniture painting techniques for the finished look of the vanity. So a few weeks ago, I practiced on this little guy (using the exact technique as the person from the inspiration photo).
Marcy loved it, but she requested that the vanity be a little more blue, and a little less green. My pleasure! That's why I practice techniques that I'm not familiar with before I apply it to a piece of furniture for a client!
My first thought was, if this vanity is going to be less green than the end table that I practiced on, I should probably start with a not-so-florescent-green-base-color. So naturally I would paint it a more dull neutrally-greeny color. OH WAIT! It's already a dull neutrally-greeny color. Well snap.
Distressed Furniture Painting Techniques
Using the same techniques that I used on the above pictured End Table, I dry-brushed on some turquoise acrylic paint and wiped it around. And then I dry-brushed on some brown glaze and wiped the majority of it off. (See my Glazing Tutorial HERE)
And I was left with this crazy-awesome madness:
I love all the dimension, contrast and layers of this look. Distressed furniture painting techniques are so fun!
And it gave me the perfect rustic turquoise beauty that Marcy was looking for (I HOPE!). It looks pretty darn awesome to ME!
I'll be using this technique again… promise! FOR SURE.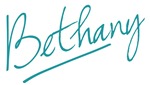 And be sure to check out our other distressed furniture painting techniques, Furniture Transformations and Refinishing Techniques!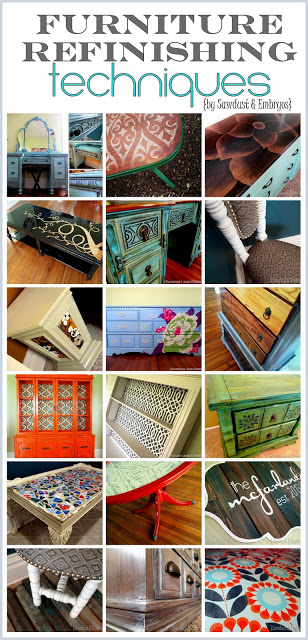 As always, thanks for pinning!