Yesterday was a bittersweet day for me. Mother's Day is a day filled with mixed emotions… teetering between being overjoy that I have the honor of being a mommy, and pain for those who desperately want to be a mommy, or recently lost their mommy… or worst lost a child. It plagued me the entire day. What did I do to deserve this incredible blessing… TIMES TWO!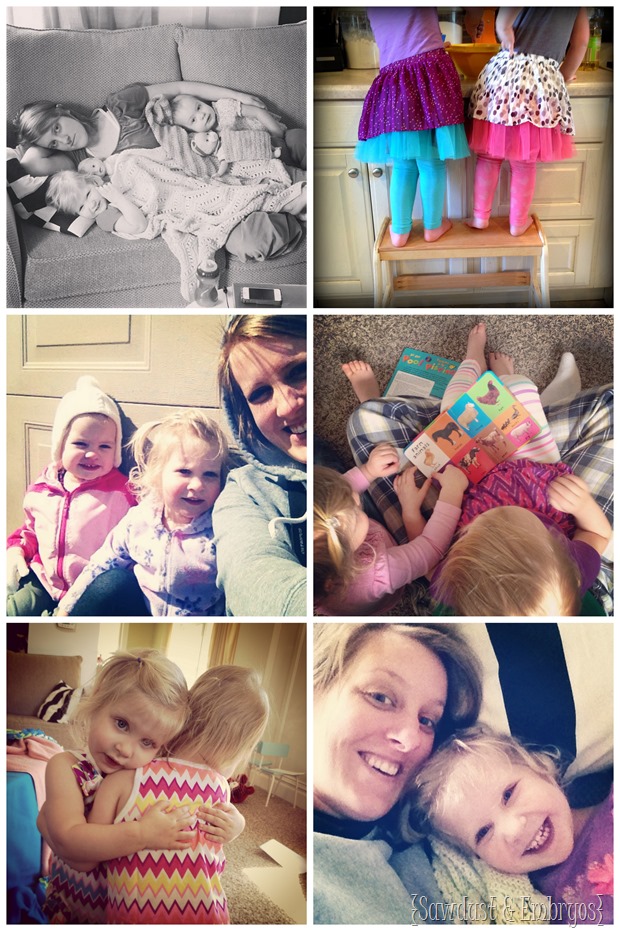 The girls were clueless about what a special day it was, but Nick was super sweet and made me feel like a princess all day. We went out for ice cream, and he checked some things off my 'Honey-Do List' that he really didn't want to do. (more on this later in the week)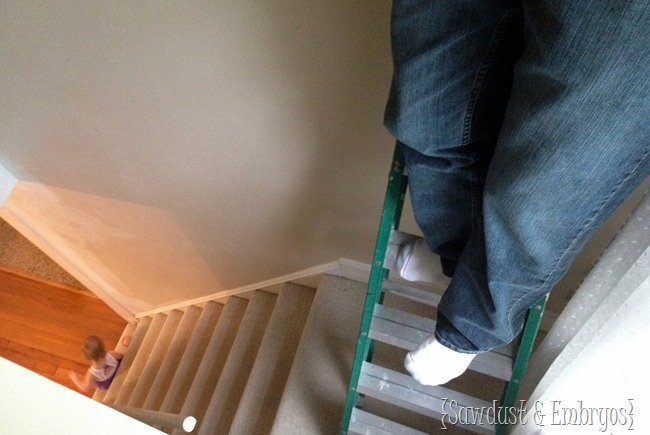 And he made me this amazing little decorative box that spells 'MOM' with a letter on each side of the cube. And there's a little wooden heart suspended in the center. INCREDIBLE.
Nick likes to call it the 'Mother of all boxes'… heh heh. Get it? This idea could also be used for Father's Day using the letters DAD instead of MOM. Brilliant!
We had a little BBQ to celebrate my own Mother and the incredible sacrifices she's made for me and all my siblings over the years.
And to top off a perfect Mother's Day, I got to be reminded of the potential to be a mommy again soon… by being stabbed with a needle and injected with Lupron at exactly 2:30 in the morning.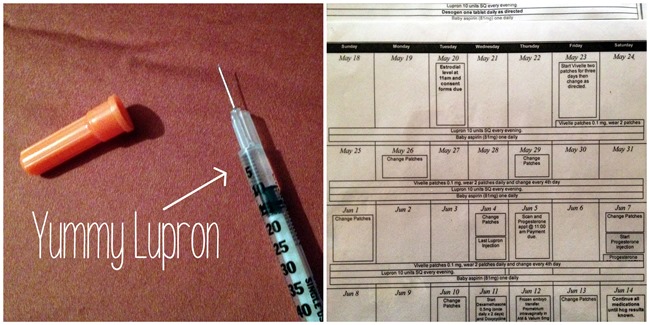 The Lupron shot will go on for 3 weeks before adding the hormone patch, and ultimately the Progesterone shot… which is the real deal. We're talking a two-inch needle y'all. It's all feeling very real. And I'm protecting my heart by trying not to think about it and let it consume my days. Thanks so much for following along and supporting us on this journey to become parents again! For even more behind-the-scenes  info, be sure to follow us on Instagram!