Spring has been popping in to say hello here in Iowa. And I'm desperately hoping that it stays!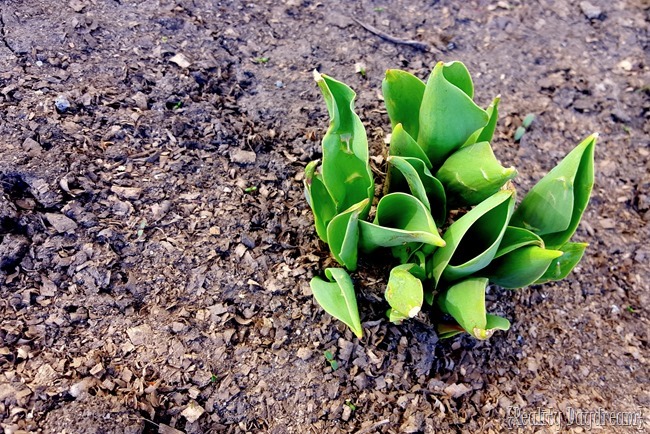 The weather can be pretty fickle here, and snow has been known to fall IN MAY. But let's not speak of those things. Let's talk about long walks on the acreage and the springy bouquet of tulips the hubs bought me for no reason.
We've been brainstorming what we'll plant in our veggie garden this year, and dreaming up some seriously fun DIY planters that we'll be sharing in the next few weeks! I've also got lofty goals of composting, growing herbs, adding a koi pond, and putting together elaborate fairy gardens with the girls… complete with a water feature. JUST KIDDING. Ain't nobody got time for that.
IN OTHER NEWS.
We have a new baby niece! Her name is Harper, and she's absolutely adorable. The girls are smitten.
Yes, that is my giant toddler-baby to the right. Those are her KNEES at the bottom of the picture. HOW AM I TO COPE?!
I miss the tiny baby stage!
My ovaries! My fallopian tubes! THEY'RE WEEPING!
But I'm thinking this popsicle stand is closed. So I need to count my 3 beautiful blessings, suck it up, and embrace that they get bigger and are turning into lovely little women. I know how blessed I am. <3
~Bethany