Hey friends! Mornin' to ya!
Can I just say? OUR DISHWASHER BROKE. And my time has been consumed with washing dishes. So.many.dishes. How old do the girls have to be before I can delegate the dishes onto them?
Pretend like I have a witty transition sentence here.
Oh hey! I made a little crafty project to show you. SUPER simple. MINIMAL supplies. DONE in under an hour.
I used a couple doilies from my stash as stencils on the terra cotta pots! I pick up doilies at garage sales whenever I see them… usually for about .25 cents (or so) a pop! You could also use paper doilies for this project if you don't want to ruin a perfectly good doily.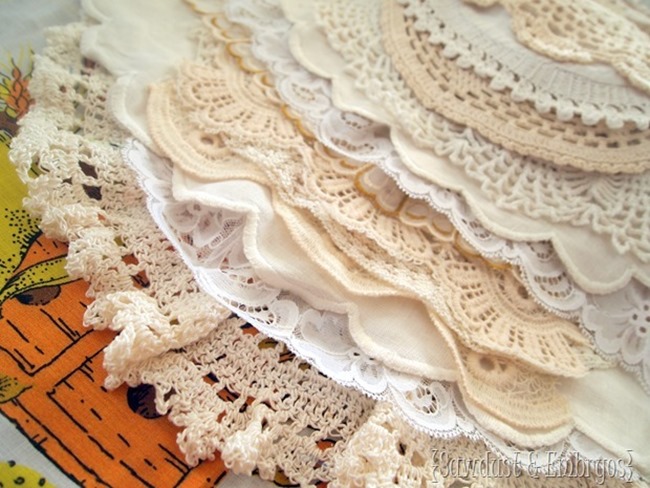 I turned my terra cotta pot upside down, and wrapped the doily around sort of asymmetrically… covering the bottom half of the pot. I used a clothespin to secure, then lightly misted with spray paint. I did several light coats to prevent drippage. The RustOleum Painter's Touch spray paint is paint+primer, so I was able to skip the priming step!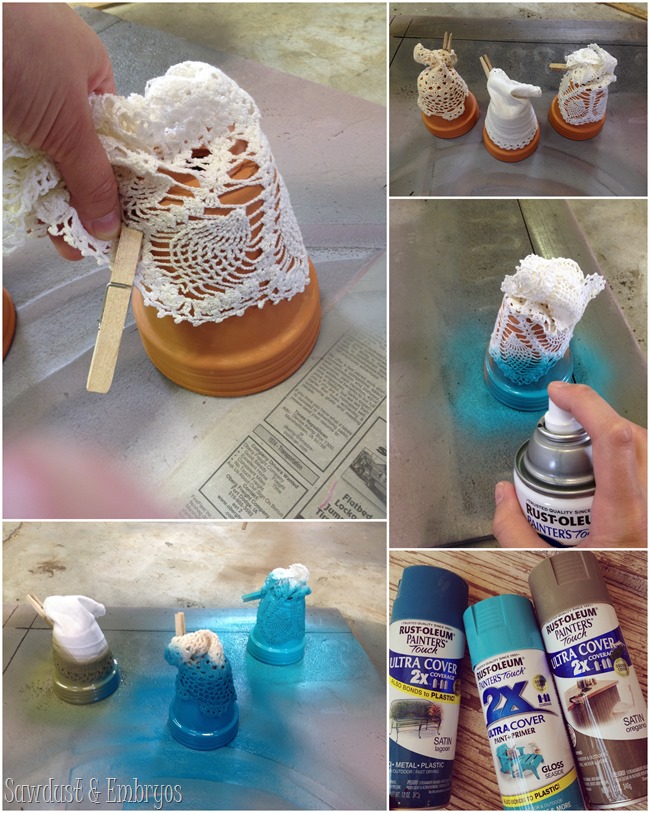 I let it dry about 30 minutes before peeling off the doily.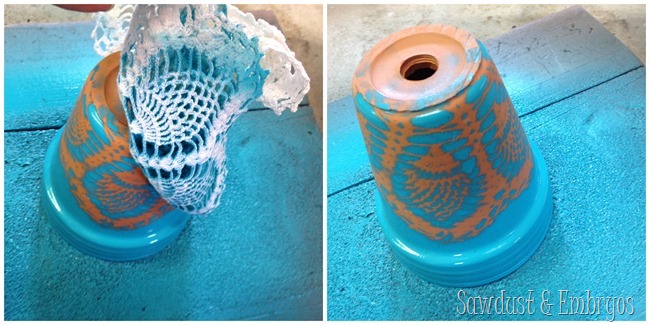 I love how unique each pot is, and the subtle abstract vibe that they give off!
Don't even ask me what kind of plants those are. I just pick up fun/unique plants whenever I see them, and try desperately to keep them alive. Two out of three of these are still looking fab!

Time for me to get back to the dishes. What are you doing this weekend??