It's Meghan back from
Cupcakes with Sprinkles
, always excited to be here and with another delicious recipe! This month I have an easy one. School just went back and I feel like life is crazy but I still want some yummy treats that don't take a lot of time to make. So, I made some sweet, crunchy popcorn. I may be in love with it.
Lets get our ingredients and make some popcorn! Popped Popcorn, Oreos, and Vanilla Almond Bark…
So we chop up our Oreos…
Melt the white candy melt…
And mix together. Its that simple and you have an easy, sweet treat!
Cookies and Cream Popcorn
Recipe Adapted from: Chef In Training
8 cups Popped Popcorn
12 oz Vanilla Almond Bark
10 Oreos, finely chopped
1. Melt the almond bark according to the directions on package until smooth. Pour the popcorn onto a cookie sheet lined with tin foil.
2. Pour the almond bark over the popcorn and the sprinkle the Oreos over the top and mix until completely coated.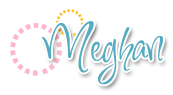 Be sure to check out Meghan's other amazing recipe's below!